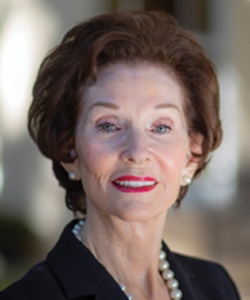 SANDRA THOMPSON HERMAN
President and CEO
With a career that spans nearly four decades, Sandra Thompson Herman has blazed countless trails that have paved the way for dreamers to become doers.
In 1975, when she was still in her 20s, Sandra designed Louisiana Department of Culture, Recreation and Tourism and served as the first cabinet-level Secretary, leading the department from 1976 through 1978. In 1979, she became the first woman to run for Louisiana's Secretary of State, defeated by a narrow margin.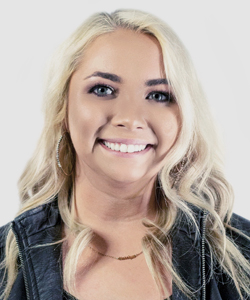 KATELYN DENTY
Chief Operations Officer and Executive Director
Katelyn Reagan Denty is a young and passionate leader committed to preserving the rich history of the arts in New Orleans, Louisiana.  Born in Hot Springs, Arkansas. Katelyn earned a Bachelor of Science degree from the University of Central Arkansas, where she developed her love of adventure and travel. Her vivacious personality and her dedication to service garnered her many friends and admirers.
Katelyn hails from a family of matriarchs who have left a mark on history.
KIM BERGERON
Vice President and Creative Director
 Kim Bergeron is an innovative storyteller who utilizes the power of persuasion to turn challenges into triumphs. She has more than 30 years of advertising, marketing and public relations experience, with ten of those years leading a department in a municipal government setting. Kim lives by the mantra, "There Is No Box," and has utilized that philosophy toward unconventional approaches in her work. 
LINDA THURMAN
Advisory Board Member
Linda Thurman is an author, speaker, and executive director of Movie Poster Archives, a nonprofit dedicated to the preservation of film accessories: posters, stills and related papers. Linda is the author of Hollywood South: Glamour, Gumbo, and Greed (Pelican Publishing). Her eclectic career includes film, television, theater, music, and publishing.
She held positions at United Artists, Norman Lear's Act III Productions, and HBO Pictures.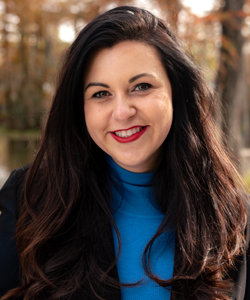 NADIA ALHASHIMI
Advisory Board Member
Nadia AlHashimi serves as the Marketing Director at the Ogden Museum of Southern Art. With a Master of Science and a specialty in market research and technology adoption, she is passionate about equal access to information and minority representation.
After spending five years in the Middle East building a multinational publication and overseeing their digital transition, Nadia became involved in strategy with the United Nations High Commission on Refugees building sustainable technology systems. She returned to the United States to run operations of public service and nonprofit campaigns with minorities and women.
LAURIE GUILLAUME
Advisory Board Member
New Orleans native Laurie Guillaume is an award-winning sales, training & management expert, with over 20 years of experience in the pharmaceutical space. During her tenure, Laurie was the National Sales Trainer for Virology Learning and Development.  She designed and implemented training for the sales force and executed professional development training for the management group.