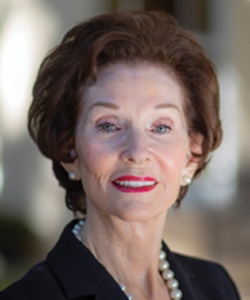 SANDRA THOMPSON HERMAN
President and CEO
With a career that spans nearly four decades, Sandra Thompson Herman has blazed countless trails that have paved the way for dreamers to become doers.
In 1975, when she was still in her 20s, Sandra designed Louisiana Department of Culture, Recreation and Tourism and served as the first cabinet-level Secretary, leading the department from 1976 through 1978. In 1979, she became the first woman to run for Louisiana's Secretary of State, defeated by a narrow margin.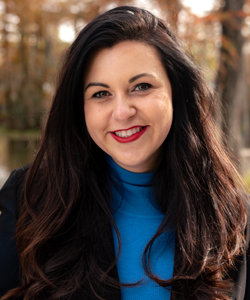 NADIA ALHASHIMI
Executive Director
A magna cum laude graduate and Fulbright scholar, Nadia is a first-generation American who comes from a thousand-year-old line of public servants and diplomats with a history of negotiating sustainable solutions for their communities. Born in Dubai, and reared between London and rural Louisiana, Alhashimi has dedicated much of her career to maximizing the cultural, historic and economic roles of the arts while also honoring and preserving the cultural history of her Arab heritage. 
KIM BERGERON
Vice President and Creative Director
 Kim Bergeron is an innovative storyteller who utilizes the power of persuasion to turn challenges into triumphs. She has more than 30 years of advertising, marketing and public relations experience, with ten of those years leading a department in a municipal government setting. Kim lives by the mantra, "There Is No Box," and has utilized that philosophy toward unconventional approaches in her work.