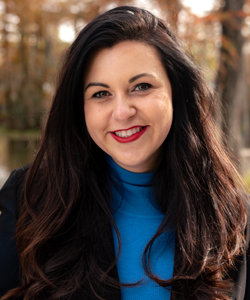 Executive Director
NADIA ALHSAHIMI NAMED NOEC EXECUTIVE DIRECTOR
New Orleans Entertainment Coalition has announced that Nadia Alhashimi has been selected to serve as the nonprofit's Executive Director.
A magna cum laude graduate and Fulbright scholar, Nadia is a first-generation American who comes from a thousand-year-old line of public servants and diplomats with a history of negotiating sustainable solutions for their communities. Born in Dubai, and reared between London and rural Louisiana, Alhashimi has dedicated much of her career to maximizing the cultural, historic and economic roles of the arts while also honoring and preserving the cultural history of her Arab heritage.
Her scholarly work has included exploration of the economic impact of women in the arts and culture, the representation of women in media, and new trends in media and technology in the next generation. The arts, she says, hold the power to bring people together.
Upon successful completion of her Fulbright tenure, Nadia worked in journalism across Jordan and in neighboring countries, which coincided with and immediately followed the tumultuous Arab Spring civil unrest. During this time, she launched Luxury Magazine, a multimillion-dollar, multi-national lifestyle publication, for which she served as managing editor.
In 2014, Nadia returned from Jordan to New Orleans, immersing herself in the region's arts and culture sector. In 2020, she graduated Magna Cum Laude with a Masters in Communication at the University of Louisiana at Lafayette, with a focus on adoption and impact of artificial intelligence.
She has served as a consultant to numerous nonprofits and organizations, including New Orleans Business Alliance, Louisiana Center for Women in Government and Business, New Orleans Ballet Association's BRAVO, and The Club of New Orleans. On a national level, she worked with Women in Tech International (WITI) toward ensuring that the Arts were integrated into traditional STEM models for a broader and more diverse STEAM approach.
As the COO of the National Association of Women MBAs, Nadia has focused on serving minorities and women, and on interweaving critical messaging of tolerance and acceptance. She is also working toward the integration of technology-forward, user-centric approaches in conferences and expansion of the organization's university chapters around the country.
"Nadia's culturally-rich work history, keen insight into shifting economies and passion for the arts and culture make her the ideal person to serve as NOEC's Executive Director," said Sandra Herman, NOEC Board President and CEO. "We are excited to have her lead our efforts in supporting the arts and generating awareness as to the impact of arts in communities, both intrinsically and economically. Arts truly matter."
"All over the world, music and art serve to bring people together, to unite and educate despite chasms that may otherwise seem insurmountable," says Nadia. "In arts, music, and tourism we hold space to appreciate remnants of the past while also daring to dream of a better future."
We are looking forward to having Nadia share her vision toward our efforts to support arts, culture and tourism.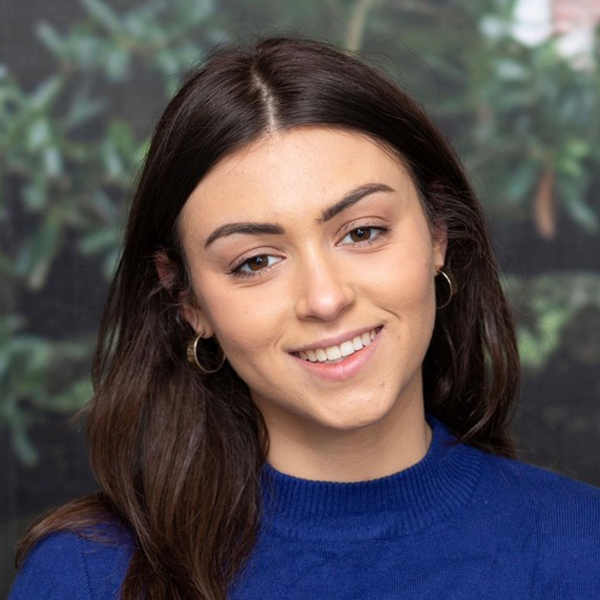 Communications
JULIA HUGHES JOINS OUR TEAM AS NEW COMMUNICATIONS ASSISTANT
Julia Hughes, our new Communications Assistant, is currently a junior at Tulane University. The Louisville, KY native is studying International Development and Digital Media Practices. She is passionate about international development, gender equity, and the arts and culture. She especially loves exploring the arts and culture of New Orleans!
As NOEC's communications assistant, Julia will be assisting with The Sandra Herman Legacy Collection of women empowering women at ULL, Louisiana Girls Leadership Academy, and NOEC social media planning and content creation.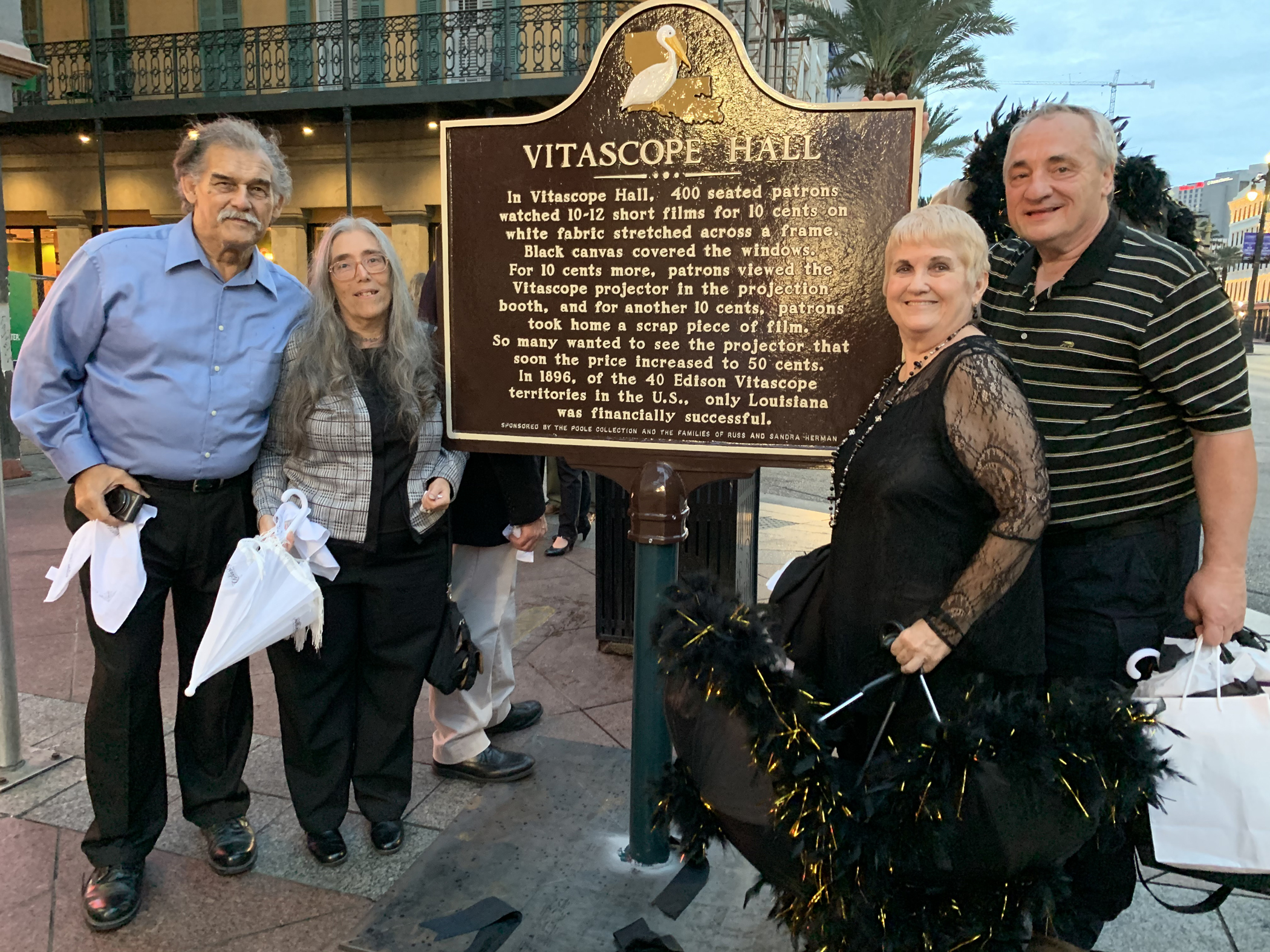 Vitascope Hall
FIRST MOVIE THEATER IN AMERICA GETS ITS MARKER ON CANAL STREET
On July 26, 1896, the first movie theater in the United States opened at 623 Canal Street in New Orleans.  Admission to the 400-seat theater—basically a showroom fitted with a projector and filled with chairs—was 10 cents. For an additional dime, patrons were afforded a glimpse behind the curtain to see the innovative Edison Vitascope projector that converted still black and white photos into moving images up to a minute long.
Now, over a century later, Vitascope Hall has finally received an historic marker that commemorates the location where American theatre-goers got their first glimpses of the technology that added motion to pictures.
The marker project was the vision of film historians Ed and Sue Poole, who were assisted in their efforts by Hollywood veteran and author Linda Thurman. The marker was funded by New Orleans philanthropists Sandra and Russ Herman.
A preliminary unveiling of the marker took place on October 14, 2019, two days prior to the opening of New Orleans Film Festival. However, the permanent installation was unexpectedly delayed when it was determined that additional engineering studies were needed to ensure the integrity of the installation and the infrastructure beneath.
Recognizing the significance of this part of history, Louisiana-based engineer Paul Flower of Woodward Design and Build offered to orchestrate the design and installation of the marker on a pro bono basis. The installation was completed at the corner of Canal St. and Exchange Place on June 15, 2020.
To learn more about The Vitascope Hall, click here.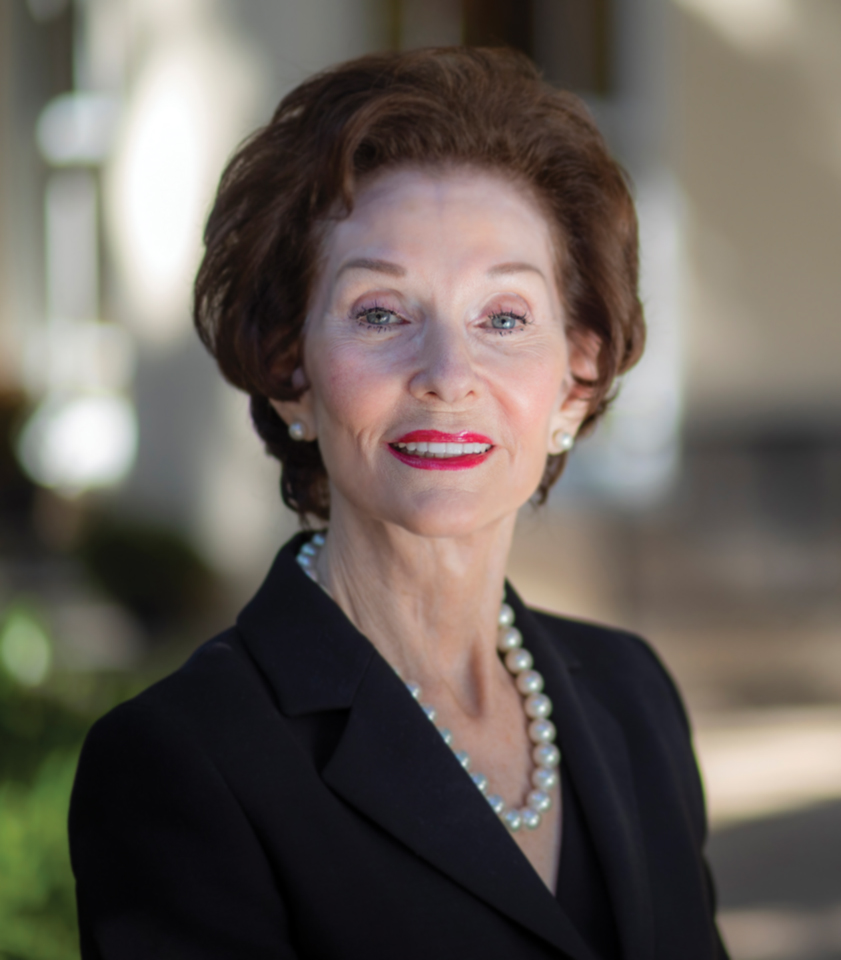 Sandra Thompson Herman
TRAILBLAZER DONATES LEGACY PAPERS TO UL LAFAYETTE
When a career includes the design and direction of a Louisiana state department, a bid for Secretary of State, founding and running a successful oil industry trucking company and serving three terms as executive director of a multi-million dollar government project, it is certainly a testament of endurance and accomplishment. When that career was launched in the 1970s by a female in male-dominated industries, it is unprecedented. For Sandra Thompson Herman, that nearly four-decade journey has been extensively documented in writings, photographs and additional materials, a collection that now holds a place amidst historic documents in the University of Louisiana at Lafayette's Edith Garland Dupré Library.
That journey, which began in the 1970s, included the design of Louisiana's Department of Culture, Recreation and Tourism in 1975, which the young visionary led from 1976 through 1978. In 1979, she became the first woman to run for Louisiana's secretary of state, defeated by a narrow margin. In 1980, the adventurous businesswoman embraced the state's oil boom, launching a trucking company to serve the industry. Over the next 15 years, she grew the business from a small fleet of three trucks to 12, serving parishes throughout south Louisiana. She returned to state government in 1996, serving three terms as executive director of the Atchafalaya Basin Program–two under Governor Mike Foster and a third under Governor Kathleen Blanco. For all of these accomplishments to have been achieved by a female in male dominated industries was unprecedented.
"This donation celebrates a trailblazer who paved the way for the future of women in government," said Governor John Bel Edwards in a statement issued prior to the ceremony. "It's quite fitting that these papers will be housed in conjunction with the university's Kathleen Babineaux Blanco Public Policy Center. Hopefully it will inspire young women to seek a career in public service."
The donation ceremony took place in the university's Alumni Center. It included remarks from the university's President Dr. E. Joseph Savoie, Department of Communications Associate Professor Dr. Dedria Givens-Carroll, the library's Head of Special Collections Zachary Stein and several of Herman's former colleagues and employees.
The donation ceremony was followed by a presentation to the university of a $25,000 Sandra Thompson Herman Endowed Scholarship in Communications by Mrs. Herman and her husband, Russ. The first scholarship will be awarded to in May of 2020 to a scholar who is passionate about policy, service, and leadership.