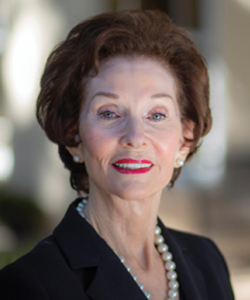 A LETTER FROM OUR PRESIDENT AND CEO
Dear Arts Enthusiasts,
Welcome to New Orleans Entertainment Coalition! The mission of this 501(c)(3) is to promote global awareness, education and celebration of the arts and culture as a means to enhance quality of life, support tourism and strengthen the economy.
It's safe to say that the global awareness of the arts has never been more evident than it has been in these past few years, through the many challenges our community, our nation and our world have faced. We continue to celebrate the many artists, musicians and culture bearers whose gifts have helped lift our spirits and rebuild our souls through difficult times. Through it all, the arts have provided pure—and much needed—joy.
On our website, you will find highlights of some of the projects NOEC is actively supporting and more projects are in the works. We are excited to help bring them to fruition!
I keep a file called "Inspiration" in which I file quotes and articles that have moved me.  I also have a file on my phone/computer where I save items.  When I need inspiration, I turn to them. Here is one from a father to his son that seems rather timely and apropos:
"I trust that this day finds you in great spirits and full of hope and wonderment!  Keep your mind open to learning and your heart open to love.  Keep hate as distant as an enemy and forgiveness as close as a friend.  Be kind to strangers but be vigilant as to their intent.  If you are blessed with abundance, remember to be thankful and to share, be not a hoarder except for love and graces."  — Unknown
Please join us on this journey!  We are forever grateful to be rooted in a city made up of people who continually demonstrate the Power of Love through their actions and deeds toward one another.
Sincerely,
Sandra Thompson Herman
President and CEO
New Orleans Entertainment Coalition